Mosaic Project artist Nate Lewis uses his experience as a nurse in his art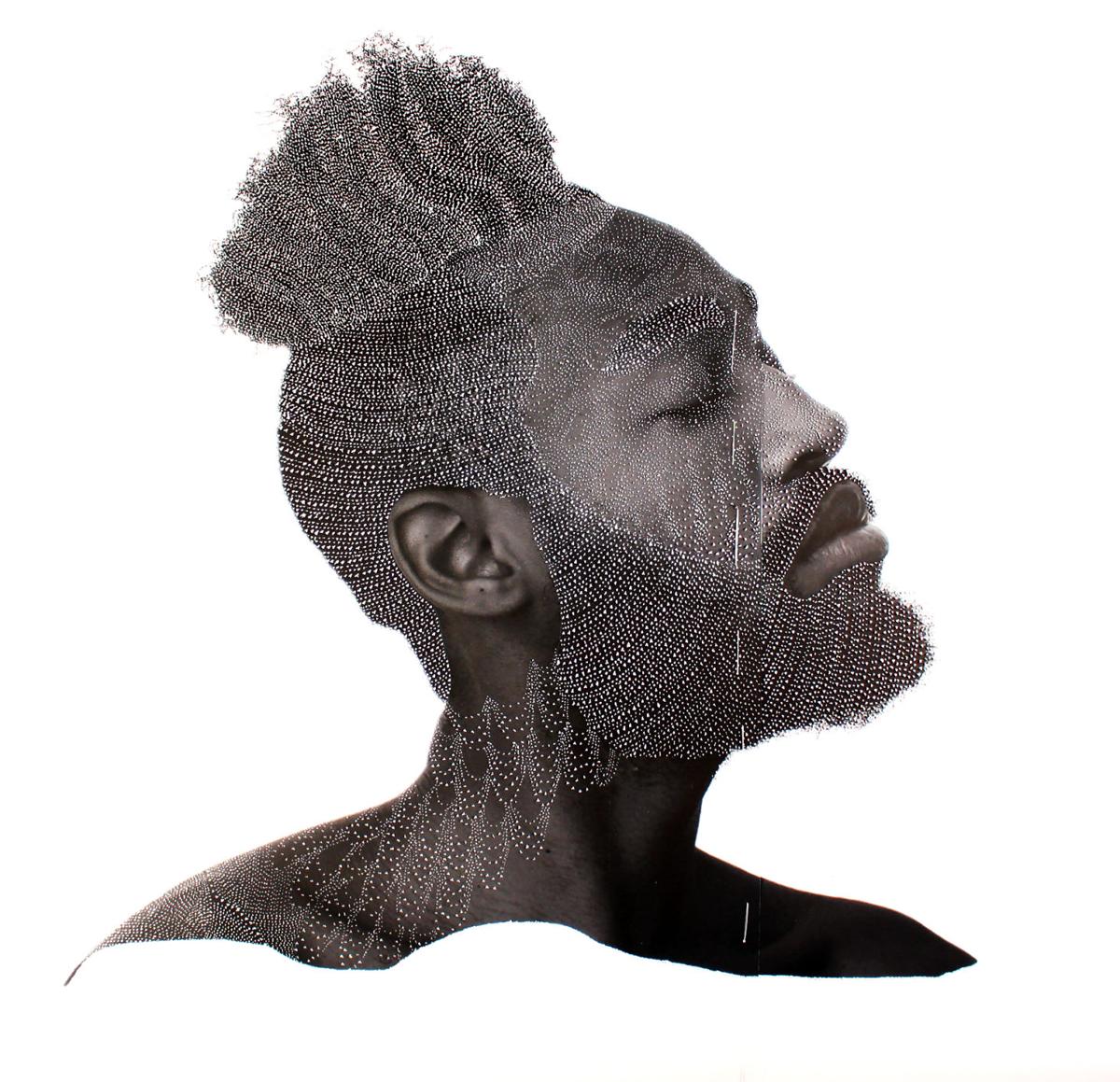 Most artists know from the time they are little kids that they will become artists.
Nate Lewis, one of this year's mosaic artists at Pennsylvania College of Art & Design, knew from the time he was a child that he wanted to be a nurse, like his dad.
He had no idea that his nursing career would become the foundation of his art career.
I was planning to be a nurse since sixth grade," says Lewis, who grew up in Beaver Falls in western Pennsylvania. "I got good grades, and I played lots of basketball. I didn't grow up making art at all."
Lewis will talk about his nontraditional journey as an artist Friday at 2 p.m. And from 6 to 7 p.m., the public can meet Lewis during a First Friday event.
And his exhibit will be on display through Dec. 8, along with one by fellow mosaic artist Amber Robles Gordon.
Music was the first foray into art for Lewis.
"Coming out of college and into my mid-20s was a time where I listened to everything," he says. "The music spoke to me so much in so many different ways."
He started playing violin, taking about 8 or 9 lessons and then teaching himself.
"I played two or three hours a day," Lewis says. "The way I am, when I really like something, I dive in."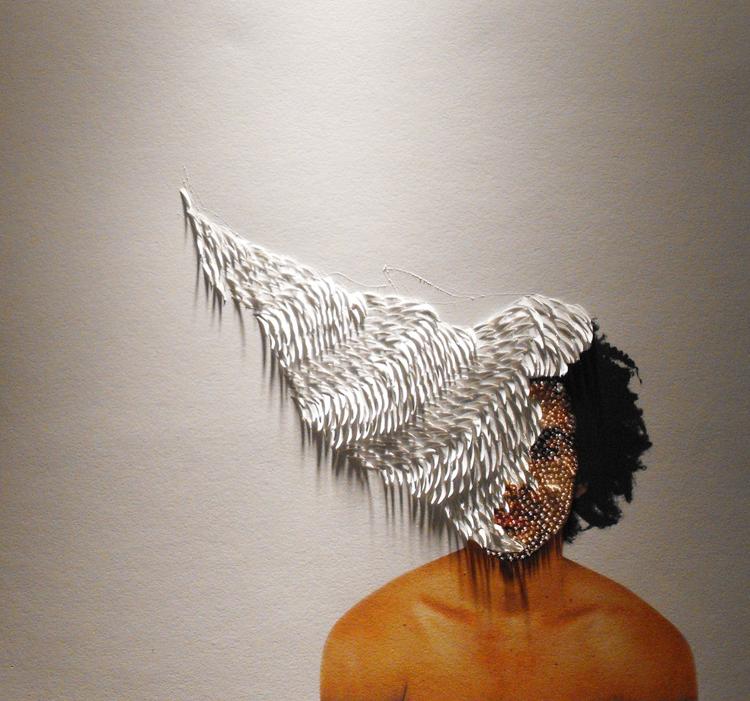 He moved to Virginia and started working in the intensive care unit of a hospital. Required to take some classes, he started doodling when class got too dull.
This wasn't actually a breakthrough for him. It was just doodling.
But then his sister, who is a visual artist, saw something in those doodles and for Christmas 2010, she bought him some art supplies and a book about drawing.
"My sister told me to draw what was in front of me, but I found it boring. I knew that I wanted to draw organs and instruments, red blood cells, images from an electronic microscope. That was my world."
He drew lungs coming out of a trumpet, red blood cells coming out of a pipe.
"I loved it. This is exactly what I wanted to draw."
His sister loved the images, too, and suggested they make T-shirts.
While he spent his spare time working on the T-shirts, he missed drawing his unique images. So he quit the T-shirt business and began working on his drawings. Two cross-sections of brains that looked like headphones. A bagpipe sitting on top of a stomach.
He was still working in the hospital, where he moved from neuroscience-surgical intensive care to medical-surgical intensive care and to a stroke unit, where he was involved in rehab.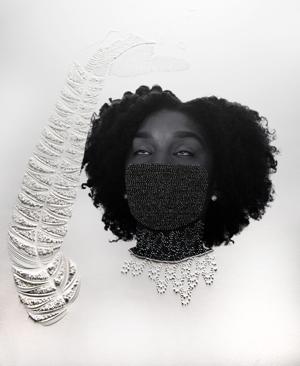 And his work evolved from the basics of anatomy to a deeper, more intense kind of work.
He began exploring and working with layers of paper, specifically paper from MRIs and CAT scans.
"I was thinking of the rhythms and records of people's lives. I thought about vulnerability, empathy and care. You've got such an intimate relationship with patients and family members. I don't think I will have a more intimate relationship. These are vulnerable and tragic times for people."
As art took over his life, Lewis stopped working as a nurse and now devotes himself to exploring new ideas and expanding on older ideas.
"I wanted to add life to my work, not just the hospital," Lewis says, noting that he has been influenced by his brother-in-law, who is also a visual artist.
Lewis is now thinking about history and African-American figures and narratives.
"I've started using African-American figures and thinking about empathy and what is empathy outside of the hospital. Empathy is not a passive thing. It is very active. So I am educating myself on unknown histories, with things I have been unaware of.
"I'm adding life to movement and then I am thinking about textures in bodies. Tensions past, present and future."
"As time goes on, I try to understand more and more by using empathy, understanding and caring," Lewis says. "My work was physically taking care of people, and I see everybody with this lens."¶
Tags: Amber Robles Gordon, dc, hand sculpted, hand sculpted paper photo prints, Lancaster, morton fine art, Mosaic, Nate Lewis, nursing, PA, PCA&D, Pennsylvania College of Art and Design, washington