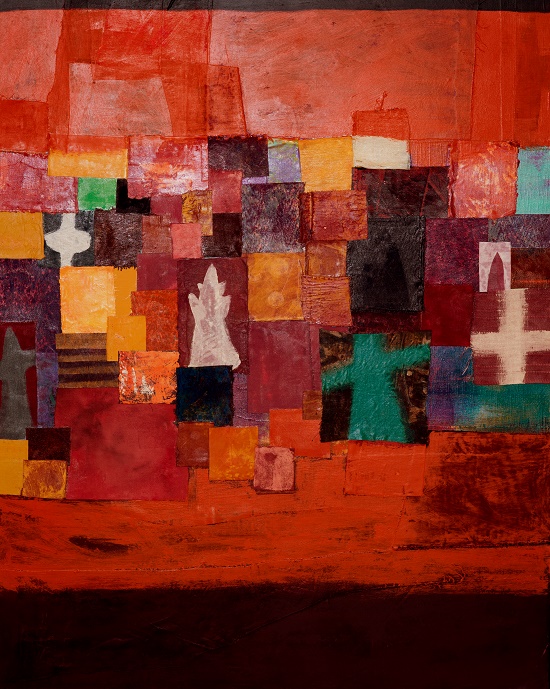 02 Mar 2018
Kesha Bruce: Weapons for Spiritual Warfare
Morton Fine Art
Reviewed by Stephanie Lee Jackson
The patchwork symbols arrayed in Kesha Bruce's luminous paintings feel like scraps of ancient garments, rescued from a flood. Squares of canvas, paint-logged, layered, and worn, are assembled in combinations that evoke a half-remembered ritual.
Bruce's iconography derives from Hoodoo, a West African spiritual practice which evolved in the Mississippi Delta as a result of the slave trade. She absorbed the tradition as a child, watching her grandmother drawing spells in the kitchen. Recurring symbols, such as a crossroads, hold specific meanings – dispersal, banishment – which shift with context, like words in a poem. The act of painting becomes the working of a rediscovered spell.
Her paint handling mirrors the Hoodoo use of body fluids in spell casting. The rich textures appear to emerge from generations of handling, with few intermediary tools. The largest paintings exude the determined authority of a heritage shattered and painstakingly reconstructed.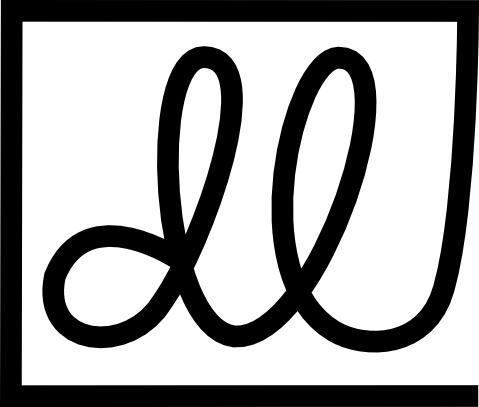 Follow the hyperlink to view all available artwork by KESHA BRUCE on our website!  Please contact us here at the gallery for additional information and acquisition details.  'Weapons for Spiritual Warfare' is up through March 7th, don't miss out!